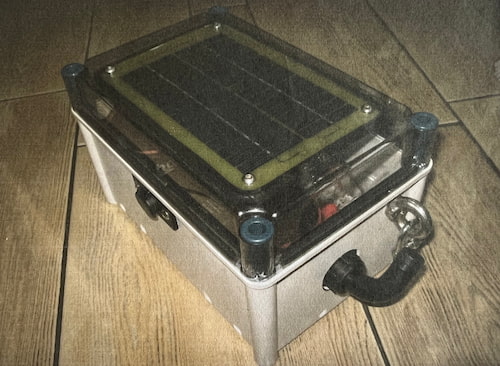 From prototype for self-interest...
It has been more than ten years since the Hoosmaat was invented. The founder, an avid fisherman and nature lover, was often confronted with a partly flooded boat. He started looking for a solution in which convenience and sustainability had to be paramount. After building several prototypes and extensive testing, he commissioned the first Hoosmaat.
Successfully!
... to a Hoosmaat for everyone!
Soon there were positive reactions from other boat owners and questions were asked where it was for sale. A good friend saw this as a commercial challenge, founded Solar Energy Products (Solar-EP) in 2013 and the Hoosmaat™ was put into production. Over the past decade, sales of the Hoosmaat have grown steadily and it has proven to be an incredibly convenient and reliable product that automatically hoists boats using solar energy.
On the photo the Hoosmaat Basis and the Hoosmaat V2 with movable solar panel.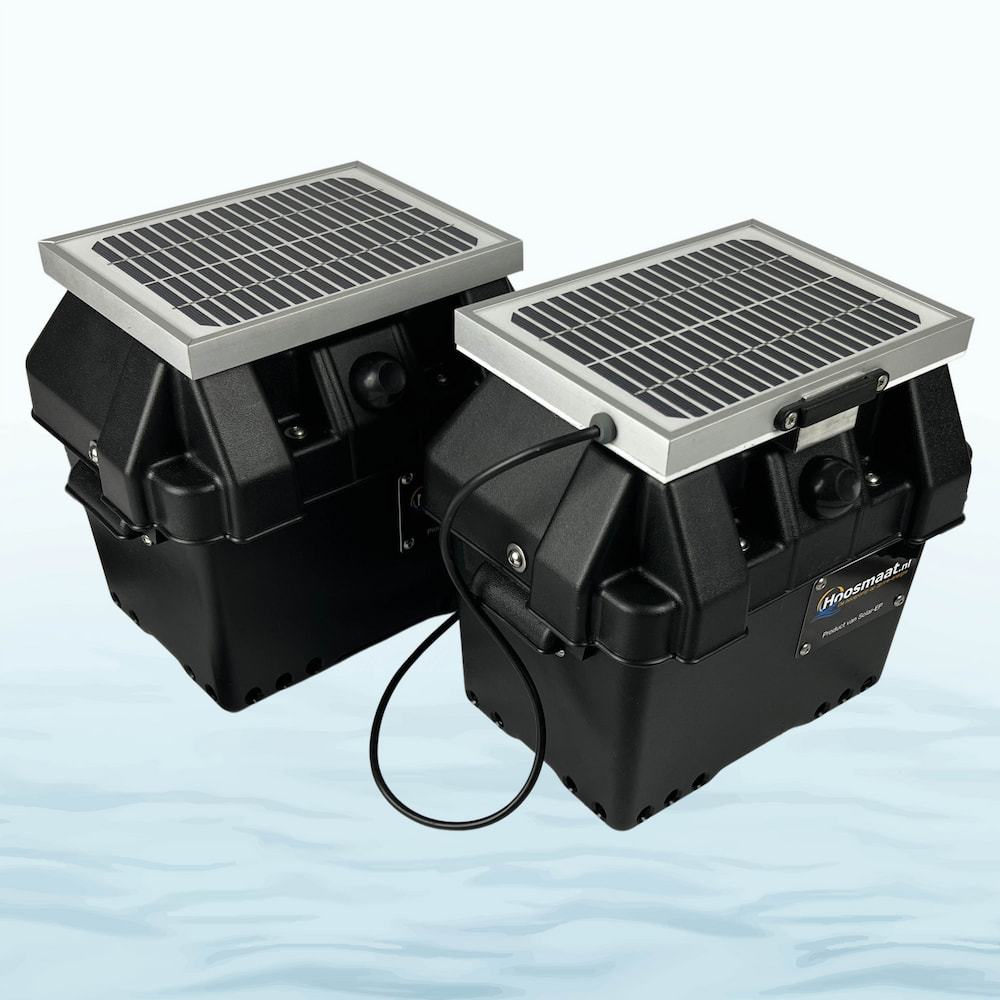 Dutch product
De Hoosmaat is (and remains) a quality product produced in the Netherlands. Due to growing demand from home and abroad, Solar-EP has taken the next step to grow.
Ten years ago, Annette Boon helped set up the logo, the corporate identity and everything that goes with it for Solar-EP and the Hoosmaat. In recent years, she has specialized in international e-commerce and the distributorship of unique products. Over the years she kept in touch with Solar-EP / de Hoosmaat. The click was there and as of January 1, 2023 she is the new owner of Solar-EP. Together with the existing technical team, she aims to keep the quality of the Hoosmaat high and to give the Hoosmaat even more (inter)national publicity.